About us
Marketex Offshore Constructions is a subsidiary company of BLRT Grupp – leading industrial holding in the Baltics. BLRT Grupp consolidates more than 50 companies in 7 countries.
We are multi-disciplined contractor with high safety and performance record. Quality performance, safety, occupational health and environmental protection are core to our working culture.
With direct access to the sea, MOC proved itself as an experienced fabricator of large and highly complex projects. Company has developed a dedicated Project Management and Engineering Team with relevant qualifications and experience.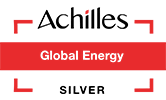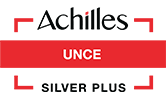 Vision
To be the best long-term European partner for our clients by manufacturing complex and large-scale steel structures.
Mission
Strong business development by creating long-term strategic relationships with our customers, while guaranteeing good quality in provision of services and following the production deadlines.
Strategy
We maintain our leadership position in the renewable energy, offshore oil and gas industry. We are continually developing our organization and technology to better serve our customers and preserve the environment.
Values
In our work, we are guided by the following values:
Code of conduct
The BLRT Grupp Code of Conduct is our principles of work and business.
Trust of clients and partners is a cornerstone for the success of the concern as a whole and every employee in particular. It has been earned by many generations of employees during over 100 years' history of BLRT Grupp.
Our reputation and success depend on all of us. We bear responsibility for observation of our principles and follow our values in all that we do and say.
The Code of Conduct covers the main aspects of our activity, which are described in detail in the regulations of the concern.
Certificates
We are certified according to the following standards:
IS0 9001:2015
IS0 14001:2015
ISO 45001:2018
Welders and welding processes:
EN ISO 3834 2:2005
EN 1090 1:2009 + A1:2011
Welding procedures qualification in accordance with:
DNV OS C401/2014
NORSOK M101
NORSOK M601
ASME IX
NDT subcontractor is certified according to:
ISO 17025
DNV Approval Program No. 402B
Russian Maritime Register for Visual, Ultrasonic, Radiographic, Magnetic Particle & Penetrant inspection methods.
Painting:
FROSIO painting inspector at site. Painting in compliance with ISO 12944 and NORSOK M 501.
We are Achilles & FPAL approved supplier.